Contra Costa County Property Investment: 9 Essentials to Fill It & Keep It Full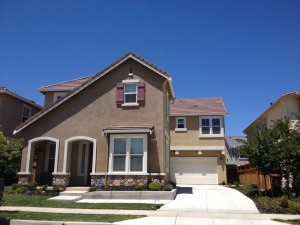 Lots of Contra Costa property investors will start with one apartment, find that managing it is not difficult and keep going, till they own a portfolio of handsome properties. Enjoying a steady predictable stream of income is just one of the benefits of investing in and holding onto residential properties.
Ask around though, and you'll find that very few residential property investors are living the high life. Managing properties is still hard work and you'll be surprised how many investors lose money simply because they can't keep with the pace of work. Should a house sit empty for any length of time, you're going to start losing – even seeing significant depreciation. Nobody likes an empty house. These essentials are the bare minimum you're going to need to do to keep that property occupied and the rent flowing in.
For any one of the following areas you may find that you need outside support and that becomes doubly true with every property you add to your portfolio.
Understand your Market
Getting the most in rent means always understanding what everyone else is charging, for sales and rentals, across the region your serving. Very few single-property landlords are going to have an idea on competitive rents unless they're somehow working in the industry. It's one of the big advantages to working with a property manager like Best Property. Very few of our competitors have the reach and years of experience watching the Contra Costa residential and rental markets.
Photography
For most properties, photography doesn't need to be extremely expensive nor extremely professional. But it is important for the other essentials that follow. Some good photos will support your advertising and cut down on the explaining and talking (which you'll see, is going to count for a lot). But ultimately, you also need good photos as a record of the property conditions and perhaps to protect yourself later. You always need to be taking pics.
Advertise
On the Internet, and on Craig's List and a whole range of other media including newspapers and neighborhood publications, advertising is still essential. It can be a big expense if you're not experienced buying the ads, getting them done correctly, and getting them to run for as short a time as possible. An eye-catching sign on the property will also go a long way toward reaching the people already in a specific neighborhood and who want to stay there.
Showings
Funny enough, showing and explaining and selling a rental is one area that lots of would-be turn-key investors just never plan on. It can be expensive in terms of the time required, and in terms of the jaw muscle needed to talk through the terms and conditions for rental. It's a lot of talking and it's one expense that just can't be eliminated.
Screenings and Contracts
Credit, employment, and rental history screenings are as essential as up-to-date, legally binding lease documents that protect you and your investment.
Collections & Payments
Monthly rents, utilities, mortgage, HOA dues; all these expenses need to be managed, paid on time, or followed up on if they haven't been paid. Some of the best investors are already accountants, but for the rest of us, a good accounting service is a must.
Regulatory Awareness
Current laws and procedures change and grow and there can be differences from one community to the next. Just like the accountant mentioned above, you may need a lawyer too. Short of that, working with a manager with years of regulatory experience is essential too.
Inspections
Furnaces, appliances, wiring – even concrete or common areas can create problems. Or they just need a dedicated person to make sure they're in sound order. Maintaining relationships with qualified contractors is another area where scale is always going to give bigger investors an advantage.
Monthly Statements
Just like the accountant mentioned above, understanding your monthly income, outflow and your yearly taxes is just not something you want to leave to the kitchen table. As much as the trouble of showing the property and screening the tenants, the paperwork will chase some investors out of the market and it needn't be.
Short of working with a really good property manager, the nine essentials mentioned above are exactly what you'll need to do to keep that rental property occupied, and happy tenants coming in. They're also the basis of the service we're pleased to provide to property investors all over Contra Costa County!