Property Investment Spotlight: Fremont California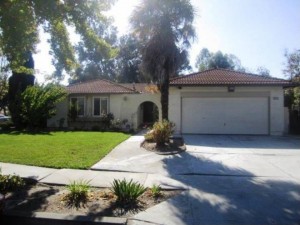 California home prices continue to support a strong rental market as more and more people are simply priced out of buying. Fremont is not only among the best examples of this trend, but among the most expensive housing markets in the country.
Firmly white-collar in the broadest segment of its population, even these residents are happy to rent to be closer to work and some of the state's best schools. While development moves broadly inland, coastal Fremont is a highly desirable place to call home, even if you are renting. And at almost 90% of its population working in administrative and executive positions, it's simply a great place to buy.
No less than 43 neighborhoods are home to some 225,000 Californians, so you do want to look closely at where and what you're buying.
It's a relatively single market, which also makes it great for renting, and many of these people have moved to the area from other parts of the country, rather than from other parts of the Bay Area. It's a fun place to live, but perhaps even more fun to invest. As coastal areas are generally higher priced than inland areas, you will see a greater interest from boat owners, and those who know that the area gets its fair share of tourism and waterfront visitors.
Lots of residents are commuting to Silicon Valley and other areas of the East Bay, and some of them for quite long commutes. But public transportation is widely used and widely available.
Nearly 51% of Fremont residents have at least a college degree. And the per capita income is just better than $40,000 annually, which is quite high compared to the national average. Still, Fremont is an incredibly diverse community where a slight majority of residents are of Asian descent. Nearly 44% of city residents were born in other countries, too.  
A total of some 71,000 homes and apartments apartments make up the city's housing stock and the median value is a whopping $842,000. Nearly 60% are single family homes. There are a few high rise apartments but attached homes and row houses do occasionally come onto the market and are often hot sellers. Houses here are also pretty big with many homes at three and four bedrooms.
At nearly 63% percent own-occupied homes, the demand for rental units is exceptionally high.  Most housing in the city ranges in age from about 40 years old down to about 20 years old when the majority of major construction projects finished. There are also rarely older, and more frequently newer units coming onto the market.
The area's appreciation rates have also been well above state averages. Over the previous ten years the rate was almost 30% but it averages about 2.62% annually. Rates from neighborhood to neighborhood can vary a lot. We'll be happy to give you even a street-by-street drive to show you what appreciated and why. It's always an interesting drive and there are always some real highlights to see in and all around Fremont.