Property Investment Spotlight: Livermore California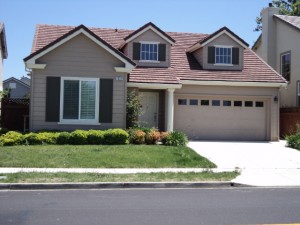 Whenever we're talking about the East Bay, and housing costs, we're talking about many very expensive communities. Some of these are home to strong rental markets where people are unable to buy and quite happy to rent. With great variations in the quality of local neighborhoods, not even to mention crime rates, quality schools and all the factors that affect housing prices, Livermore is a great place to start looking. The rental market is strong, but it's supported by a city in which 71% of homes are occupied by their owners. It's a terrific place to invest and it's not likely to change even as we weather strong ups and downs in California's overall housing market.
Just 86,000 people call Livermore, California home, but it's far from being one of the most expensive or exclusive cities in the state. Livermore is very mixed between white and blue-collar workers and the professionals are just slightly outnumber everyone else. It's a great place for commuting to other areas of the Bay Area and almost 40% of the population is putting advanced degrees to work.
It's still a relatively wealthy city and, like much of the East Bay, it's ethnically diverse and happy to welcome people from all over the world. Nearly 17% of the city was born somewhere besides the United States.
The median cost for a house is about $670,000 and that average crosses some 29,000 total houses (including apartments and condos). A good 72% are still single family houses though and as mentioned, most of these are occupied by their owners. But there are also a fair few high rises or similar low-rise developments will come onto the market too. Some of these are very hot sellers for investors and will rent quickly too.
Livermore is one of the original post-war boom cities, so a fair amount of older housing stock can still be found here. 40 to 60 year old homes make up about a third of the total city. Like lots of the East Bay, though, a good majority of the city housing stock has been built since 1970 with some newer homes also coming onto the market even today. Newer developments continue to thrive in Livermore's impressive market.
Livermore was one of the fastest recovering real estate markets after the 2008 downturn and appreciation rates far outstrip rates in similar sized cities almost anywhere else. It's almost unfair to start listing some of those rates here, in good part because any average is not going to be a fair representation. Overall the city has performed very well for investors.
Of course, we often speak with repeat investors and returning investors about appreciation rates relative to Livermore neighborhoods and streets. All kinds of factors are going to affect whether the home you purchase is worth 2% more or 18% more. Most likely your investment property will be worth something in the middle of that spread, but that said, Livermore is doing a lot right.