Seven East Bay Property Management Musts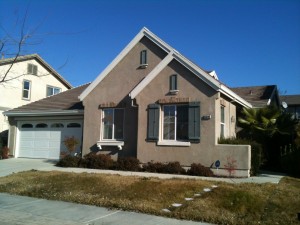 The East Bay area continues to be one of the hot investment areas in all of California. While prices are expected to continually climb, there will be adjustments and similar setbacks, as there will be anywhere else in any market worldwide. In the East Bay though, residential real estate investors get access to an experienced and professional property management environment, without the steep prices and charges that they'd likely experience in many far more expensive parts of the greater Bay area.

If you've made the leap and invested in Contra Costa or Alameda Counties, or you're still considering, here are seven things you'll get – or should get – from the better property management companies working in and around the East Bay.
Much More Time:

Working with a property manager should let you walk away from almost every responsibility involved with running the building, unit or house.

Much More Money:

Your team should be able to establish and stabilize your income with better tenants at the maximum rent the property and area will bear. No one's better qualified to set your rent and your team is going to have a lot more experience getting good tenants in there.

Steadier Income:

 First time landlords waste all kinds of time trying to figure out how to get the right people in there. Others spend years learning the ropes. Work with a good property manager and forget about it. They'll get people in and you'll see far fewer months with no income.

Better Investments: Guess what? Your property manager also knows what properties are coming on to the market, where and when.

Then you'll really see the projections because you're working with the people already invested and heavily involved with the entire market and the region. A good property manager will work with you to select the right investment properties for the right balance and the best returns.

Own More and Better Properties:

Suddenly, you're not only managing better, but you're able to re-invest more into places you could never visit regularly. They can be farther, or simply with more units. The only way to really scale up would be to literally start your own property management company. And why would you do that when you're already working with the best?   

Stay on Top:

California is changing. And some of the biggest changes are with local and city level regulations and code changes. These can affect any property owner and they can vary tremendously from city to city. Only your truly multi-faceted property manager is going to stay on top of all of them – and they'll be happy to explain the ins and outs, even if you prefer to wash your hands of the entire thing.   

Maintain everything with Better Contractors:

One of the key reasons for working with a good property manager is simply in the fact that their scale allows you to receive better and more affordable service, simply as a result of working with a bigger company. Property managers are not only running ads year round, they're also fixing concrete and running cables and replacing boilers or bringing water pumps up to code. They're doing it year round and they're always evaluating and updating the lists of the contractors and service providers they work with. That's just

how good property management gets done

.